Hello Everyone! I hope you had a fun and Pyrex filled weekend!
This was my first haul over the weekend. I found a sale where a Fire King/Pyrex collector had gone over the top and filled buildings with yard sale finds for years! It was a smorgasbord! The second day I probably brought home 40 mixing bowls and casseroles. Nothing super fancy, just stuff to sale.
But the best piece? It's in that blue box up there. Now call me crazy, but I want to use all of my Pyrex. The boxed item is in my pattern, but I can't
use
it. So it is available
for sale
.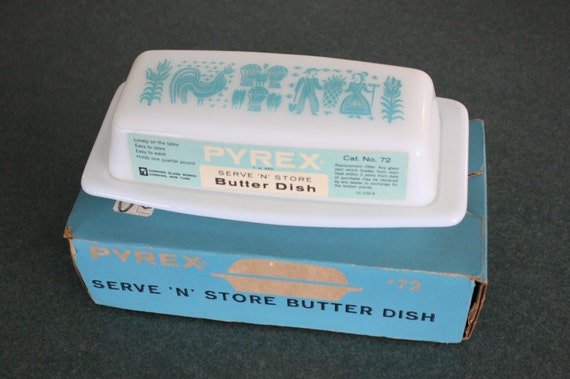 Happy Pyrexing Everyone!
http://eleanormeriwether.etsy.com