Yes, that's right! I found one of the famed "Eyes" chip and dip bowls at a local antique mall!
At only $9, you know I had to make her mine. $9 is a little pricey for a smaller bowl, but it was THE EYE so I justified it. I noticed that the color on mine is a little more greenish than pictures of others I've seen floating around the internet--it's not fading and still has its shine, though, and I kind of like the seafoam green tint.
I've also thrifted a few more common patterns lately. I laid down $4.99 for this mint condition divided Town & Country dish with lid. I know some people don't really dig T&C, but I love the tangerine orange color and the sort of "sweater" pattern on the dishes. So even though I already have this dish (thanks to fellow PC3-er
Madee
) I just had to get it again.
I also found this small Butterfly Gold casserole for $1.99. I like the smaller sizes for cooking sides for the hubs and I--they are perfect for roasted brussels sprouts, for example! (PS--another PC3 contributer, Sarah, has a great recipe for
garlic roasted sprouts
. Mmmm.)
In other Pyrex-related news, has anyone else seen these super cute Pyrex tea towels from
Fresh Pastry Stand
on Etsy?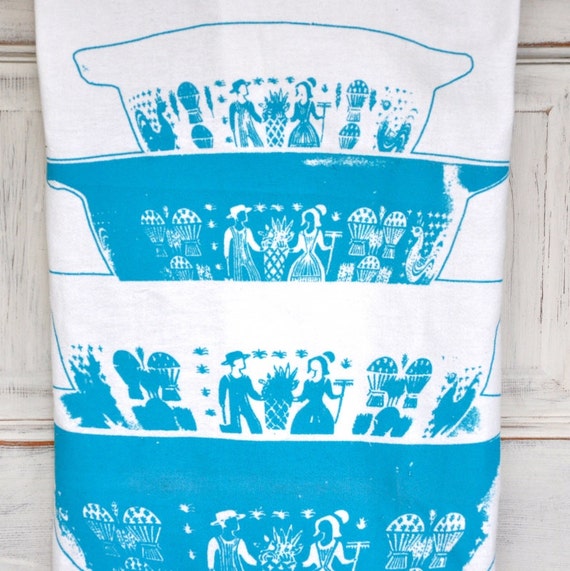 I bought myself the Butterprint set for Christmas and was impressed with their quality. They recently came out with Gooseberry, so of course I had to buy those too!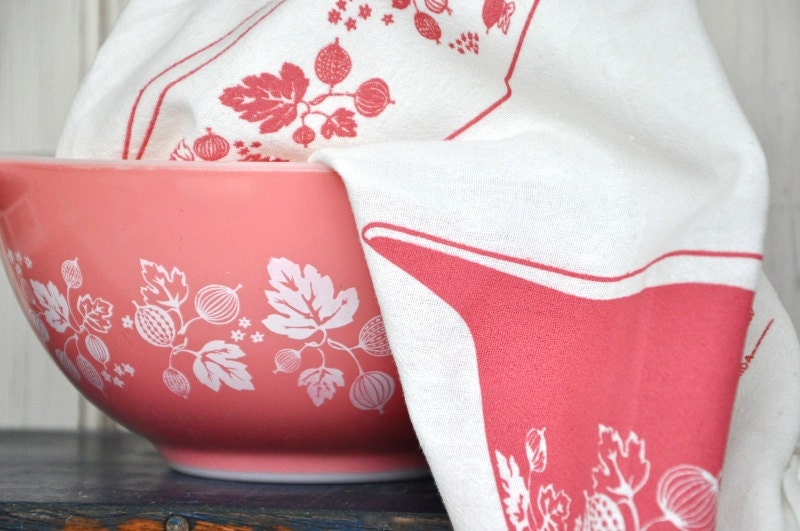 And another shop,
Love Janet
, also has some Snowflake Blue...too cute!